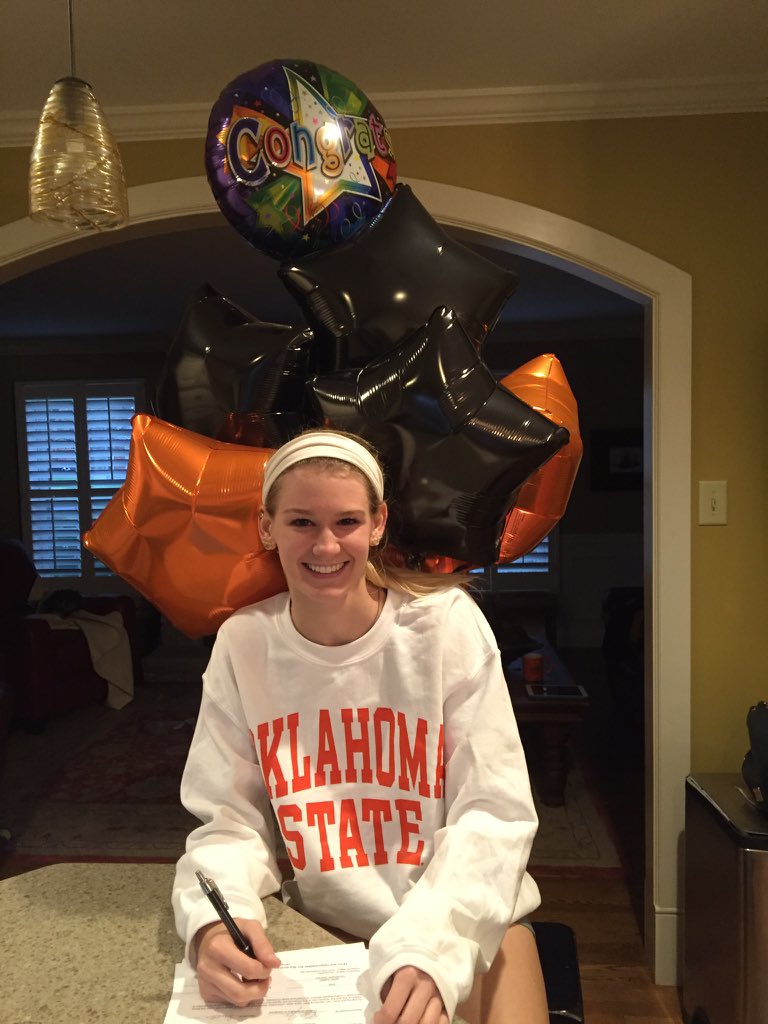 We're always excited when student-athletes share their thoughts on choosing their college destinations. One of the best the track and field world has to offer nationally in the Class of 2016 hails from Kirkwood. Andi Kuehnlein took us inside her decision to head for Stillwater, Oklahoma next fall and what she still has left to accomplish in her senior season.
I choose Oklahoma State University because The Big 12 is a great conference and I believe I can immediately contribute to the OSU team in the 400mh. Also, the facilities are AMAZING and I connected with Coach Diego Flaquer and the team immediately. I like his coaching style and believe that he can help me reach my potential.  Coach Flaquer was brought to OSU to strengthen the sprints and hurdles program and the idea of being a part of that effort is really appealing. Finally, the school is a good fit for me academically. I am really excited about being a part of the OSU track team!

As for my senior year,  my goals are to win the 300mh and 100mh at state. I also hope to help my team in the 4×400 and help win the 4×200 again at state. Last year Kirkwood girls took second at State and we would love to win State this year. My time at Nationals this past summer qualified me for the US Junior Nationals this June. I would like to do well enough to make the US team. Finally, I hope to defend my National Title in the 400mh at the Junior Olympics this summer.
Her college coach is excited to have her on board: